Christine Willi, ND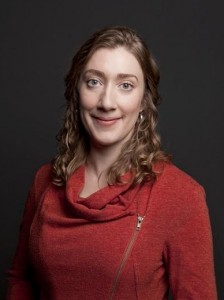 Dr. Christine Willi earned her doctor of naturopathic medicine degree from Bastyr University. At Bastyr Center for Natural Health her clinical rotations included: family medicine, geriatrics, botanical medicine, homeopathy, physical medicine, and a shift at West Seattle High School. While a student, she was chosen to work as a counselor at Bastyr's Counseling Center. Upon graduation, she worked as a resident at Sound Naturopathic Clinic. She holds a BS in biology and secondary education from Southern Illinois University Edwardsville.
Dr. Willi has obtained over 100 hours of training in Craniosacral therapy through Vital Integrative Systems and has received training in classical Homeopathy from New England School of Homeopathy. She is a certified practitioner of Bio-energetic synchronization technique. She studied yoga and meditation at Shambhava School of Yoga, is a registered yoga instructor through Yoga Alliance and teaches classes at Bainbridge Athletic Club.
Patient education remains at the heart of her medical practice. She draws from her experience as a high school anatomy and physiology / earth science teacher, as an outdoor educator for 5th-8th graders, and as a yoga instructor. Dr. Willi has a special interest in working with women, children, and teens. Other areas of focus include: sleep, fertility, allergies, headaches, stress management, anxiety, and disorders of the digestive system, endocrine system and the nervous system.
It is with enthusiasm that she approaches her job, waking each day excited about the possibilities in the healing arts. Dr. Willi works to create treatment plans using a whole person approach. It is her unwavering belief in the body's ability to heal combined with appropriate forms of gentle medicine that makes her practice the perfect blend of art and science.
Dr. Willi cares for patients both in her private practice and at Kitsap Clinic of Natural Medicine.
She is a member of: American Association of Naturopathic Physicians
Learn More About Dr. Willi
Dr. Willi grew up in the small town of Metamora IL, just outside of Peoria. She discovered her love of nature, the biological sciences, art and even teaching at a young age.
In fact, the art of medicine was one of her first interests. As a child, she invented and mixed-up concoctions made of natural substances –mud, plants, water, and the occasional egg – called them "appergicians" and she was the "appergicianist". It was medicine to her. Wisely enough, she was not allowed to taste her own medicine or give her younger sister a dose!
At age 17, she read of naturopathic medicine and decided that she was going to attend Bastyr University and become a naturopathic doctor.
She lives on Bainbridge Island with her husband and their 5 chickens. Together, they have several projects underway including the restoration of a 1966 Volvo. She enjoys hiking, traveling, reading, and painting.